Let Me Help You Grow Your Business!
What's up, party people?
My business has grown and evolved in ways I couldn't have imagined a year ago. It blows my mind people are actually reading my posts and listening to my podcast. Y'all give me hope.
I've reached a point where I'm spending several hours per week writing, editing, producing, etc. on both the blog and podcast. It's become nearly a second full-time job (I'm still financial planning Monday-Friday!)
My goal for 2018 is to improve my blog and website, upgrade my podcast equipment, and provide a better overall experience for you. I want to begin offering you goods and services that'll enhance your life and help you achieve your goals.
That's why I'm looking to partner with companies and brands who understand my readers/listeners and share our values.
Ideally, I'd like to partner with small businesses. I'd REALLY love to work with businesses owned by women, people of color, and LGBTQ+ folks.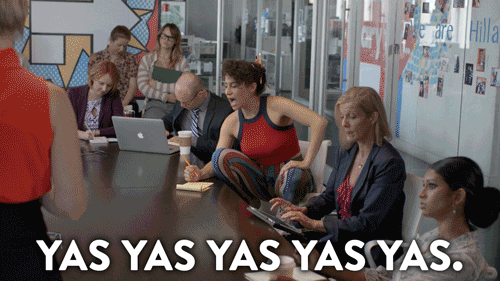 If you think your business might be a good fit to work with someone who believes in financial literacy, empowering women & Millennials, and thinks humor is the best way to teach important life lessons (*cough cough I'm describing me cough cough*), then please get in touch. I have a variety of packages and rates available and can assure you the benefits your business will receive in partnering with me will far outweigh any cost.
Also, I'm a nice person to work with.
Interested in learning more? Email me! Catie.L.Hogan@gmail.com