How to Crush Black Friday, Small Business Saturday, & Cyber Monday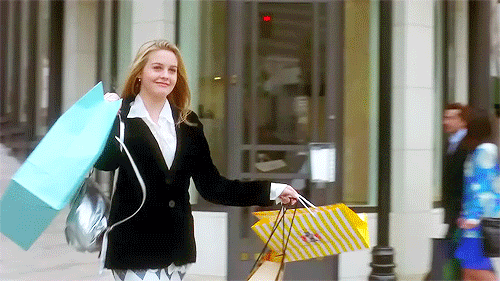 Here's what you need to know to be a boss bitch during the biggest shopping weekend of the year!
1. Have a game plan
The worst thing you can do for your bank account is to go out shopping this weekend without a game plan. First you need your gift list. Who do you need to buy for and what would you like to get them. Next, you need to research what stores are offering what you're looking for and who has the best deals. Surprisingly, sometimes Black Friday deals aren't actually the best! Finally, plan your itinerary. What stores should you go to first? Which are likely to sell out the fastest? Where can you go and not get into a fist fight or trample a pregnant woman? Your overall game plan is crucial for effective time and money management and to avoid human stampedes.
2. Set a strict budget
In every day life I advocate more for cash flow management over budgeting because it's more practical and no one ever sticks to a budget. Holiday shopping is my exception. You absolutely need a strict budget. Figure out what you're willing to spend on each person on your list. Shopping Thanksgiving weekend can lead to disastrous results for your wallet. You want to enjoy the holidays without a massive credit card balance looming over you like mistletoe, right?
3. Don't let the shiny, pretty things distract you
Black Friday, Small Business Saturday, and Cyber Monday all have one thing in common: they want to up-sell you. This means stores want you buy more than what you came in for. Do not get distracted by all the pretty, shiny things that are now on sale. If you don't need it and if it isn't on your shopping list, do not buy it. Before you know it, your budget will be shot to hell and you'll be sipping mulled cider with a side of buyer's remorse.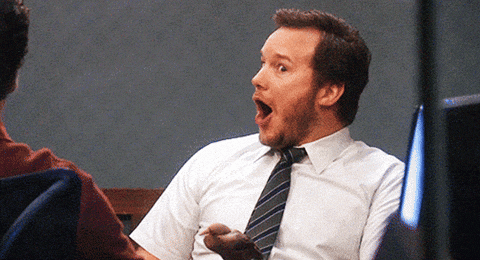 4. Use price comparison tools and coupon aggregators
Technology is awesome. Take advantage of it. Before you head out shopping this weekend, charge up your phone and download at least one coupon app and price comparison app. For coupons, you might want to try SnipSnap, Yowza, RetailMeNot, or Checkout51. For price comparison apps try Amazon, Google Shopping, ShopSavvy, RedLaser, or PriceGrabber. There are many coupon and price comparison tools. To find out which will best suit you, read the reviews in the App Store or check out websites like Lifehacker, Shopify, or just plain Google it y'all! You won't be sorry you did some extra research if it saves you a ton of cash.
5. Know the return policies
I mentioned this in my podcast this week, it's important to know the return policies of the stores you're shopping in. You don't want to give an expensive gift to someone, find out they hate it or it's the wrong size, and then not be able to return it. That sucks. Stores sometimes change their return policies for Black Friday or Cyber Monday deals. Be sure to know what you can and cannot return before walking out of the store like you're Julia Roberts in Pretty Woman walking down Rodeo Drive.
6. Black Friday is not the be all and end all
If you don't get all your shopping done, or don't find all the deals you need on Black Friday, do not fret. There will be more deals throughout the holiday season, I promise. If you miss out on Black Friday, simply continue doing your research to find the best deals for the gifts you need.
7. Go out and have a nice day on Small Business Saturday
You should know I'm very much anti-Black Friday and pro-Small Business Saturday. The big box retailers are often more convenient, but small mom and pop shops rely on your patronage. Small Business Saturday encourages people to shop local and put money back into their community's economy. This is a good thing. We need to do more of this. Wal-Mart and Target get so much of our money throughout the year. Why not make an effort to buy your holiday gifts at small businesses who will actually appreciate your purchases? Local retailers offer many rewards and sales on Small Business Saturday, so get out and talk to your neighbors and keep your money in the local economy!
8. Repeat the process for Cyber Monday
Cyber Monday is a lot like Black Friday except you can do everything from the comfort of your couch while still in your pajamas. This is more my style. You can't get trampled on or arrested for fighting over a TV if you're at home with your feet up. Cyber Monday operates a lot like Black Friday too. Deals will happen early and you need to do your research. Stick to a budget and have a game plan. Again, use price comparison and coupon apps to help you. Know the return policy. You're doing all the same preparing you did for Black Friday, except you can do it without having to put pants on. It's a beautiful thing.
For more information on getting the most out of this holiday shopping weekend check out these websites:
If you haven't already, listen to this week's podcast episode on Black Friday shopping. Also, don't forget to pick up your copy of The Millennial's Guide to Getting Your Sh*t Together! It makes a great stocking stuffer!!!