Y'all IT IS TIME!!! It is time to set your goals for 2018. I'm not talking about New Year's resolutions that you'll keep for three weeks and then forget forever. I'm talking about your SMART short-term goals.
(Today's GIFs are brought you by comedy queen Lisa Kudrow.)
What's a SMART goal? It's a specific, measurable, attainable, reasonable, and time-based goal. Why should you set SMART goals within those parameters? Because well-defined goals keep you focused. They keep you accountable. They keep you on track. If you're wondering why you let year after year go by without accomplishing your dreams, perhaps it's because you haven't defined it in specific enough terms. That's where SMART goals are extremely useful. Not only can you set financial SMART goals, but you should be setting professional and personal ones as well. OH AND MOST IMPORTANTLY: WRITE YOUR GOALS DOWN AND PUT THEM IN A PLACE WHERE YOU WILL SEE THEM EVERY SINGLE DAY. According to several studies, you'll increase your chance of achieving them by 80 percent! That's too big a number to ignore. Goal setting works.
I suggest setting 3-5 goals in each of these categories: financial, professional, and personal. I'm going to share with you my professional and personal goals for this year because I think it's important to hold myself accountable, especially since I share so much advice, I better be living by my words, right?!
I'll be the first to admit these goals do not yet fit all of the SMART requirements. I'll be developing and refining these goals over the coming weeks, but I wanted to at least share what I've come up with thus far.
Professional Goals:
1. Book 20 Speaking Gigs
I already have three speaking gigs booked for January and early February. I think that's a pretty decent start, but I've really got to push harder to reach 20 by the end of 2018. Preferably, they'd all be paid gigs, but I realize I'm new to the game and I'll take what I can get right now.
2. Release the Get It Together Financial Guide by February 1st
I'm writing a mini ebook! It's going to be a financial guide filled with actionable steps and a checklist you can use to get your financial shit together. It pairs well with my book, which you can read first! Ideally, I want to have the guide available by February. I'm trying really hard to get it finished, edited, and available on Amazon over the next two months. It'll be close, but I work better when I push myself with tight deadlines.
3. Increase podcast and blog audience by 100%
My podcast is growing...slowly...but, still, it's growing. I've recently submitted the podcast to be listed on Google Play as well as Spotify. Hopefully, that'll help me increase listeners. As far as my blog goes, I'm trying to post content at least twice a week. I'm currently developing a content calendar for 2018 to help me stay ahead of the game. I also need to be a better marketer and social media strategist. I'm going to read a couple of marketing books in the near future to help me get my promotional shit together. Marketing is definitely a weakness of mine, but damnit I'm determined to get better!
4. Outline a second book by Labor Day
Writing my first book was awful. I didn't know what I was doing. I was unorganized and there's so much more I want to say that I didn't include in the first book. I also have spent the past three months critiquing every word I wrote in The Millennial's Guide and I'm driving myself crazy. I need to focus on something else. So, I'm going to write a second book! I'm taking all the lessons and failures from this past year and applying them to my writing process. I still don't know what the hell I'm doing, but at least now I have an idea of what to expect. I want to have the book fully outlined by Labor Day and written by the end of 2018.
5. Sell 10,000 copies of my first book
Okay, so 10,000 is a lofty goal, but it's the arbitrary number I have chosen to chase. I'm not even one-tenth of the way there, so I have to figure out a better strategy to continually gain exposure for the book. Ten-thousand copies includes ebook and paperback. This isn't easy. You can help, though! If you've read the book, please, please, please review it on Amazon. If you feel so inclined, tell your friends about it as well! I appreciate it more than you know.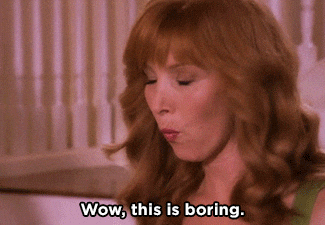 (Keep reading, please)
Personal Goals:
1. Practice meditation daily
I'm an anxious mess. I hide it pretty well when I'm around other people, but in private I'm one misinterpreted text away from a heart attack. I know yoga and meditation can help me. For a while, I was practicing hot yoga once or twice a week and I really loved it. I never stuck with it though. I've tried meditation, but didn't think I was doing it right (silly, I know). This year, I'm going to practice being still, being quiet, and just plain "being" for at least 20 minutes each morning. I'll let you know how that goes.
2. Write a lot more comedy
This goal is definitely not SMART yet. I still need to define what "a lot more" means. I also need to define "comedy". I write mostly sketch, but I've really fallen in love with satire as well. I'd love to be published in The New Yorker. So I guess that's one comedy goal...get a piece into The New Yorker. I'm working on a musical parody of Grease which I need to finish ASAP. After that, I definitely want to write a few sketch shows for my group in Atlanta. I really need to flesh out this goal...it's a work in progress.
3. Become proficient in piano
I took piano lessons as a kid, but then quit when I decided sports were more important. I've since regretted this decision. I forgive myself for being a typical 12 year-old who didn't have the patience to sit and practice. I'm planning on getting a keyboard piano to put in my office so I can practice when I take breaks from working. I think this is a more productive use of my time than my normal social media breaks which usually end in me falling into Facebook rabbit holes followed by self-loathing.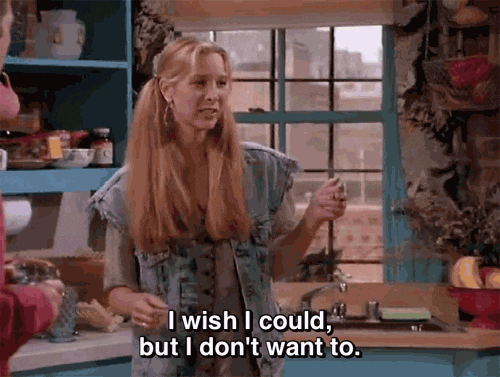 (Me whenever I sat down to practice piano as a child)
4. Maintain health
I got in pretty good shape this year and improved my diet. I just want to maintain that. I cut out a lot dairy and sugar which wasn't easy, but now I'm used to it. I've also done well getting to the gym or doing at-home workouts. Again, I just want to maintain this regimen through 2018. I do want to make a conscious effort to exercise outdoors. Maybe a good goal would be to workout outside once a week?
5. Be a better friend and more thoughtful
A big part of being happy is looking outside yourself and living in service to others. I need to be better at this. I don't know how to quantify being a "better friend." Perhaps it's calling my closest pals at least once a month instead of just texting. Perhaps it's making a concerted effort to visit them more often. Perhaps it's sending them small tokens of appreciation without expecting something in return. I don't know, I'm working on it. I don't think I'm a very thoughtful person and that has a lot to do with being unintentionally selfish. (Hey, I'm just being honest here.) I'm trying to think outside myself more often. My friend Ally is the most thoughtful person. I want to try to be more like her.
Those are the goals I'm currently working on! What are some of your goals? How can we more thoroughly define what we want to achieve in 2018?
Have you purchased your copy of The Millennial's Guide to Getting Your Sh*t Together? It's inexpensive, fits into stockings, and can even be used to scrape ice off your windshield.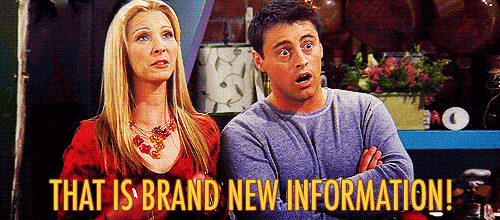 (Hope you learned something!!!)