A Quick Explanation of Market Corrections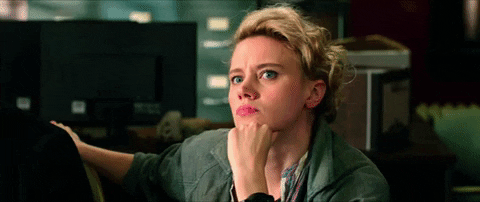 (The face you make when you turn on CNBC and see the market down 1,000 points.)
So I'm sure you've heard the stock market has had quite a week of ups and downs. You may have even screamed internally watching the massive drops of more than 1,000 points, followed by several hundred point rebounds minutes later. It's a freaking roller coaster ride, for sure.
The stock market is poised to close it's worst week in nine years. What the heck is happening? To me, this looks like a long overdue correction.
So what's a correction? Technically speaking, it's when an index (think Dow Jones, S&P 500, or NASDAQ) or a stock/bond/commodity drops 10 percent from a recent, or all-time, high. Corrections serve to bring overvalued assets back down to earth. Corrections generally don't last that long, historically about four months. While this week may seem scary, corrections actually aren't all bad.
First, a correction brings security prices back to where they realistically belong. Secondly, because a correction brings prices down, this provides an opportunity for investors to buy. Think of it this way, would you rather buy when a stock is at an all-time high or when it has a dip in price? I think the answer is obvious. The less expensive the better, right?
Lastly, corrections are normal and it's important not to panic. Corrections are not the same as a bear market or a recession. If you don't understand the difference between these terms, go to Investopedia and plug each into the search bar. It'll take you less than two minutes. Again, this is all a part of financial literacy your financial education. The more you know how this stuff works, the better decisions you'll be able to make with your money.
Most importantly, your investments, whether that's a taxable account or a retirement account, shouldn't keep you up at night. Make sure your investments are tailored to your risk tolerance and risk capacity. Talk to a financial professional before making moves though. Remember, you shouldn't move money based on emotion or today's news. That's not a long-term strategy. Don't be a sucker to the hype and hysteria.