Why We Aren't Achieving Our Goals (and an update on my 2018 goal progress)
Most people don't achieve their goals. Like ever. They don't even get close.
When we're young our dreams our big. We want to be professional athletes, astronauts, millionaires, famous actors, firemen, singers, etc.
And then we realize we're, for the most part, talentless hacks who will slave away for 40 years at a job we learn to tolerate. Our only hope is to save enough money to retire with a few years left on our lives.
It's f*cking bleak.
I refuse to live this way. I refuse to let down my 12-year-old self. Catie as a child wanted to be a storm chaser and meteorologist. Then I wanted to be a sports writer. Then I just wanted to go on adventures around the world.
The point is, we are born to have wild dreams, crave excitement, and a purposeful life. It can't always be that way, but I don't think we should completely surrender.
So what happens to us in adulthood? Why do we give up our childhood goals and sense of wonder? Why do we quit on our wildest expectations?
I think the answers are obvious. You and I both know life is hard. Sh*t happens. We gain more and more responsibilities. Some things just don't work out. There's only so much time in the day and we've got food to get on the table, bills due, and deadlines to meet.
These are all very real reasons we aren't achieving our goals...but I think there's a bit more to it.
We have no idea what we want...and if we do...we don't make plan to achieve it.
We aren't clear about what we want. We don't write down our goals. We don't make them specific or measurable. We are aimless wanderers who become okay with the status quo. We're afraid to make a plan because we're ultimately scared of failing.
And that's the real reason why we don't accomplish our goals.
I'm challenging myself, and I'm challenging you as well, to set SMART goals. I want to gain clarity on what it is I'm working toward every single day whether it's for a short-term, mid, or long-term goal. This isn't easy. Not for me. Not for anyone. But it is worthwhile.
At the beginning of 2018 I set a bunch of short-term goals for myself and I promised to stay accountable but writing updates quarterly. So far so good!
Here's my mid-year update:
1. Book 20 Speaking Gigs
I'm close! I booked a few recurring gigs which is awesome. I'm confident about this one.
2. Release The Get It Together Financial Guide by February 1st
Did it! Done! It was released in April. YAY!
3. Increase podcast and blog audience by 100%
I actually took a podcast hiatus. I've been busy traveling and working on some other things, and something had to give. I'm not ready to give it up though yet.
4. Outline another book by Labor Day
I haven't started. I'm still thinking about what I want this book to be. I need a solid brainstorming session.
5. Sell 10,000 copies of my first book
LOL. Still not even close. I'd like to start some new marketing efforts as I approach the 1 year anniversary of The Millennial's Guide to Getting Your Sh*t Together. I did make a few bulk sales, which helped my overall numbers, but I'm not seeing any sort of consistency. That's the nature of the beast I suppose.
Personal Goals:
1. Practice meditation daily
I guess I don't practice meditation in a sit-with-your-legs-crossed-and-hum sort of way, but I do listen to the Wall Street Journal daily update podcast while walking my dog in the morning, and that has a pretty calming effect on me. I'm calling that meditation. Yes, I meditate to the sounds of the Wall Street Journal podcast. *New level of nerd UNLOCKED!*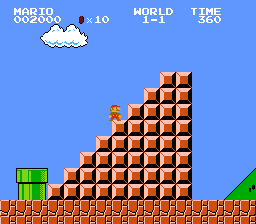 2. Write a lot more comedy
I've written a few sketches, but I'd like to ramp it up even more in the coming months. I still want to submit to The New Yorker and hopefully get a couple more pieces into McSweeney's.
3. Become proficient in piano
I have not practiced in a couple of months. I'm not giving up though. That stupid keyboard guilts me every morning I look at it.
4. Maintain health
I was honestly doing great with this goal. I've been eating super healthy, trying new foods, and exercising a ton. Andddd then I hurt my shoulder. Well technically I aggravated an old injury. It's really set me back physically. So for now I'm just keeping my diet healthy, doing physical therapy, and walking around my neighborhood. Womp womp. Such is life and the reality of getting older.
5. Be a better friend and more thoughtful
I try. I really do. This is an everyday practice. I try to say the right things. I try to reach out to friends I haven't spoken to in a while. I try to sympathize with what others are going through. I'm far from where I want to be, but I know I've made the effort this year. I'm going to keep improving my friendship skills.